Icy Park
2021 ︎︎︎ Art Direction, Design
Work surrounding Drop 3 of the adidas x IVY PARK collaboration, ICY PARK.
The team worked to create promotional materials for seeding, social, OOH and e-commerce.
Studio:
Kamp Grizzly
Client: adidas, Parkwood Entertainment
The Harder They Fall Netflix Activation
2021 ︎︎︎ Art Direction
To create excitement around the Netflix premiere of The Harder They Fall, we built an immersive living version of the film's fictional town of Redwood City, in the heart of NYC's Meatpacking District.
The town played host to educational programming, customizable takeaways, a pop-up marketplace and saloon, highlighting local black-owned businesses in celebration of the Black American West.
Studio:
Kamp Grizzly
Client: Netflix
Creative Direction:
Xela Gold
Add'l Art Direction:
Rob Lewis
Spatial Design:
James Snowbarger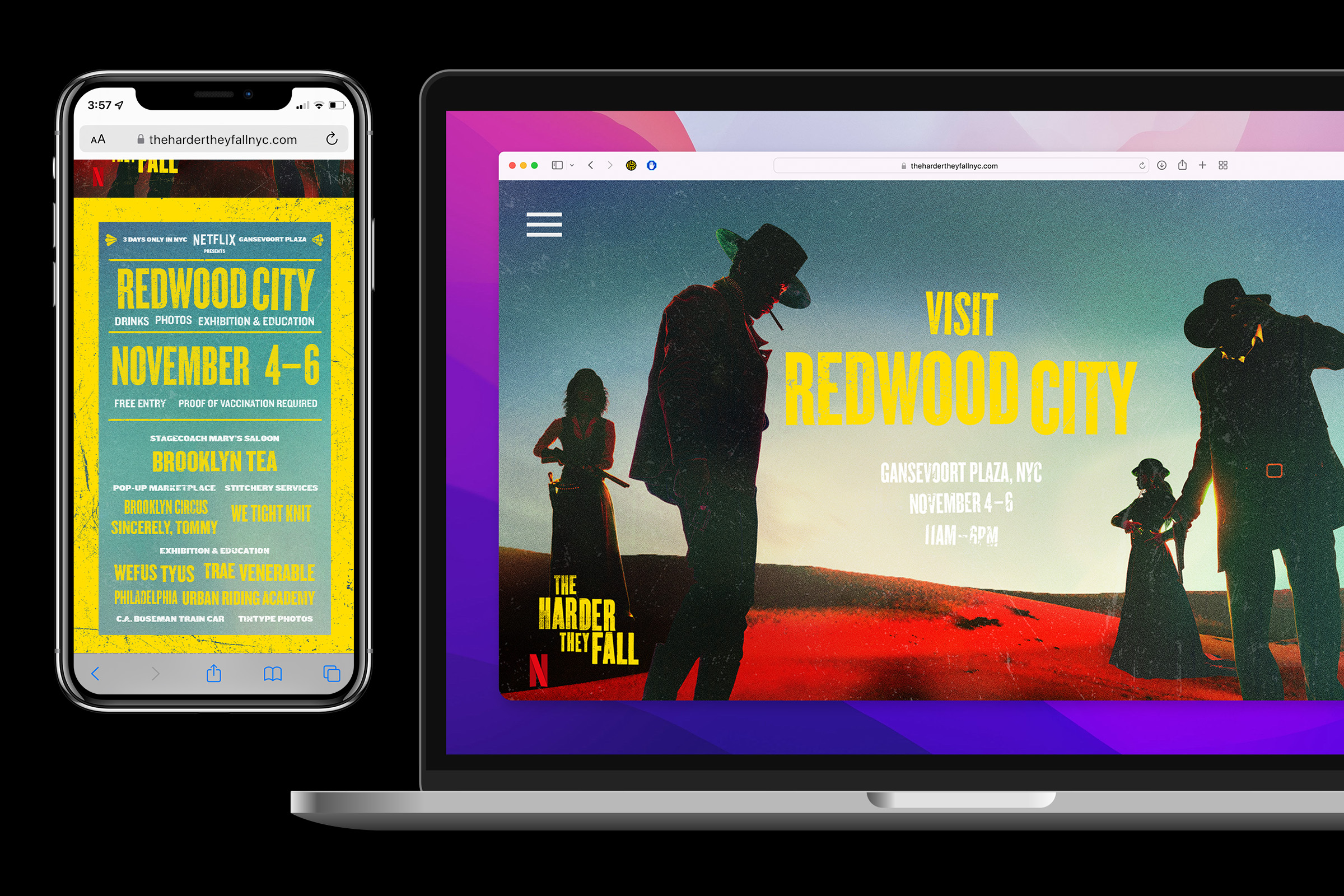 Stay Above It
2021 ︎︎︎ Art Direction, 3D
Artwork for Chovie's EP, Stay Above It.
I modeled and animated the scene to create the still artwork, motion assets and lyric video.
Client:
CHOViE
Harden Vol.5
2020 ︎︎︎ Art Direction, Design
Campaign creative launching Harden Vol. 5 and adidas' new technology, Futurenatural.
We built a visual system for the global campaign delivering key art, creative guidelines, pr imagery, social, dotcom assets, and retail guidance.
Studio:
Kamp Grizzly
Client: adidas
Creative Direction:
Tom O'Toole
Illustrators:
Chuck Styles
Blackout Ronin
Photography:
Kyle Hannon